1. Ask questions
This is the most important thing you can do to learn everything you possibly can during your internship. There are no dumb questions, and if you don't know or understand something, ask. Your manager and mentors are there to help you learn and want to share their knowledge and experiences with you. Asking questions is also a great show of engagement and enthusiasm in your role and the company.
Although asking questions is important, you need to know when not to ask questions too. If you are attending a meeting with 10-15 people, that might not be the best time to ask about the meaning of an acronym. The best practice might be to jot down your questions in a notebook to ask later. By doing this, you aren't left confused and it saves the others' time during the meeting.

2. Learn through observation
Attend as many meetings as you can and soak up as much information while you are there. Attending meetings is a great way to learn how departments work and communicate within the corporate environment. You will also be exposed to what other departments do and how it all comes together for the company.

3. Don't be afraid to try something new
Take on as much as you possibly can. Have you ever written a blog post? If not, give it a try. You never know what you might enjoy or be good at unless you try. You are there to learn and grow, and attempting something new is one of the best ways to do that. Remember, you can always ask for help or guidance.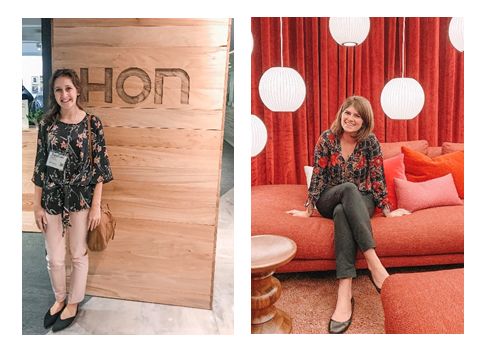 4. Learn to prioritize your time
Sometimes you will have multiple tasks or projects to work on each day. Learn how to prioritize the tasks you are given. Make a calendar or a to-do list to outline your time. Look at your deadlines and determine how much time is required for each task.
If you know you get tired in the afternoon, save some of the less creative and more mundane work for that time. If you are always full of energy and creativity in the morning, use that time to work on more abstract and forward-thinking projects. Know how you work and use it to your advantage.

5. Ask for advice and follow through
Your mentors are full of great information and techniques. Ask them, and the whole team, for advice on time management strategies, good books to read, best practices for emails, etc. They will be impressed to see you are taking initiative and will want to share their advice to help you learn. But it's not enough to just ask for the advice, you need to follow through and use it. Afterall, they are recommending it from experience.

6. Ask for feedback
You are there to learn new skills and improve your abilities. Ask what you can improve on throughout your time with the company. Continuous improvement shows hard work and dedication. Your manager or mentor will be able to help guide you and give feedback and advice on areas for growth.

7. Use your resources
You are not in your internship alone. You may be working on projects by yourself, but that doesn't mean you can't, or shouldn't, ask for help when you need it. You are there to learn from the industry professionals, so use their knowledge to aid in your projects. Also be sure to explore what you have access to and expose yourself to what others are working on. You don't know what you don't know – or what other opportunities you might uncover!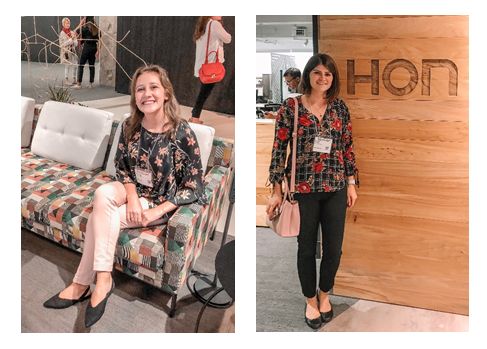 8. Network
Although you are only there for a short time, make an effort to meet as many people as you can. From other interns, to everyone on your team, build relationships that foster your professional and personal growth.

9. Don't be afraid to share your opinion
Companies hire interns for a reason. You offer a fresh, young perspective on things, and they want to hear your ideas. You are more than "just an intern," and your opinions matter. Share your ideas through meaningful work, and back up your ideas with research or personal experiences.
10. Ask for resume help
Who better to help you piece your projects together into your resume than those who helped you through them? Ask your manager or mentor for help on phrasing and what you can include on your resume. Ask about the possibility of a portfolio for any written or graphic work you completed.

11. Give thank you cards
Continue to maintain those relationships you made with your team even after you leave. Give your manager, your mentor, or anyone who impacted your time as an intern a thank you card. It will mean a lot to them.
"I learned more this summer than I thought was possible! Being able to apply what I've been learning at school has been extremely beneficial to me as I further my professional development. The team here at HON has been incredibly supportive and was constantly encouraging me to try new things and to challenge myself. I had the opportunity to complete valuable work on multiple projects that helped me find my passion within Marketing."
-Callie
"Working at HON this summer has provided me with more opportunities to learn and grow than I could have imagined! With exposure to each Marketing department and working on multiple projects throughout my time allowed me to gain understanding and experience in all areas of Marketing and the company. Working with a team that encouraged questions and challenged me to try new things brought me out of my comfort zone to discover what I love to do!"
-Jillian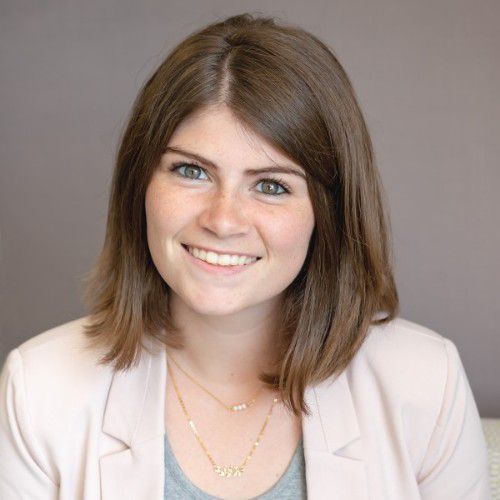 Internships are a great opportunity, and you get out of them what you put into them. Be confident in yourself as you progress through your projects and experiences, and be sure to get to know your team. They're there to support you, and learn from, so take advantage of every opportunity you have and leave the internship knowing you made a difference in the company, and the company made a difference in you.