The battle to attract and retain talented workers seems to get tougher and tougher. But what exactly are job seekers looking for? How can you help your organization stand out in the sea of job opportunity? The short answer; providing options.
Look around your workplace. Are there rows of cubicles? Or maybe one large room of collaborative tables and lounge chairs? Regardless of what your workplace environment looks like, it has a powerful impact on not only how your employees work, but also how your company is perceived by potential new hires.
A study from The Hassell Studios determined that job seekers were highly influenced by physical amenities offered in the workplace when making their final decisions - Amenities like health memberships and food and drinks, etc. The amenities your company offers should reflect the goals and style of your employees and ensure you attract your target candidates as well. If your facility doesn't have the space to add extra amenities, try updating your office environment. A Gensler Survey found that many job seekers would forego those extra amenities for a creative and colorful workspace.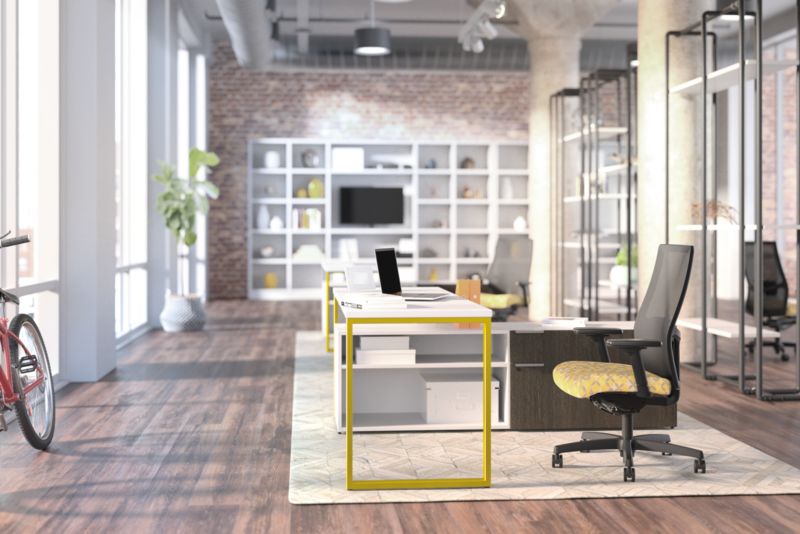 As you look around your office space, what colors are most prevalent? Job seekers and employees alike find colorful and modern workspaces three times more attractive than grey and black environments. Color is a great way to reveal your companies' style and foster focus and drive.
Colors have a psychologic effect on our moods and can be used to help generate specific work styles. Reds and violets stimulate energy, while greens and yellows bring out a sense of happiness, and blue tones have a calming effect. Use colors and textures in your workspace according to how you want your employees and potential new hires to feel and work.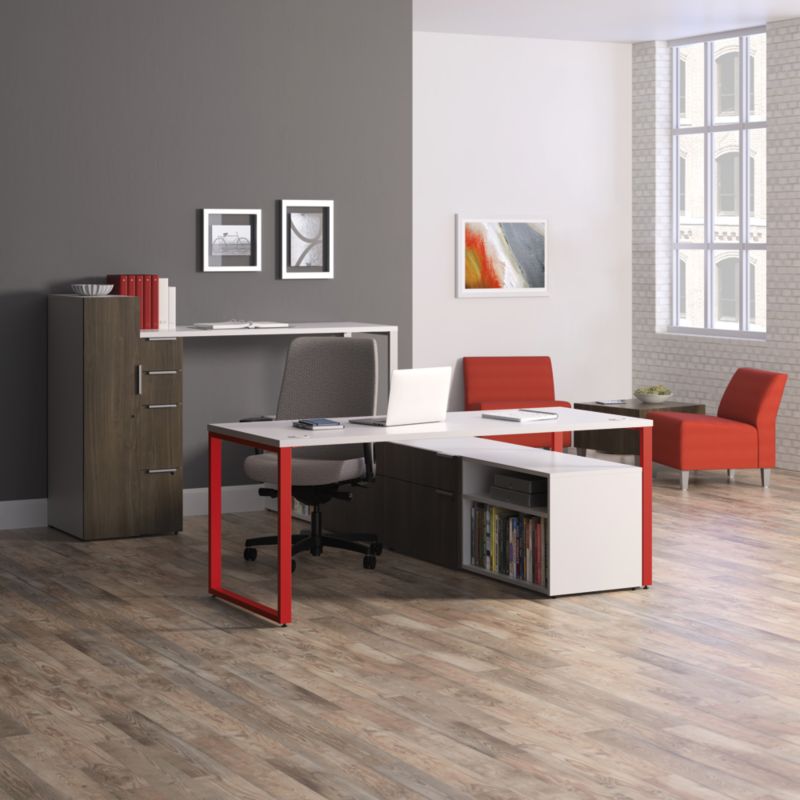 Do you want to cultivate a creative and inspiring environment? Instead of individual desks, provide colorful collaborative spaces to create community within your workspace. For a more focused and productive approach, give employees their own desks and private meeting rooms. A healthy mix of collaborative areas and private offices will provide your employees with the means to stay productive and satisfied with their workspace.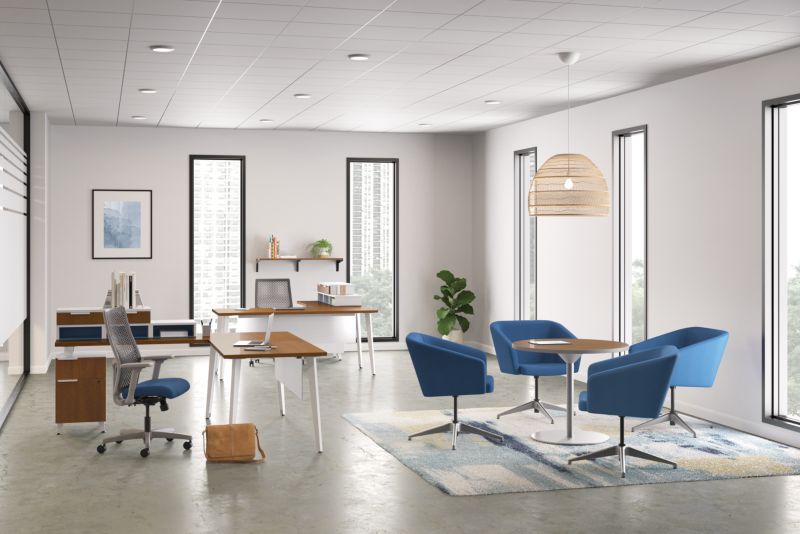 HON's Voi Collection has been reimagined to create an environment where open and private office spaces blend seamlessly together. With color to inspire creativity and personalization options that welcome a flawless combination of style and substance. Bring down the cubicle walls. Voi can be arranged in shared spaces for collaboration, while still offering the privacy of an individual desk.
At the end of the day, your company culture is perceived through the environment of your workplace. To attract and retain the talent you are looking for, create an area that inspires your employees, one they would be thrilled to show off. If you reimagine your workspace, the possibilities are endless.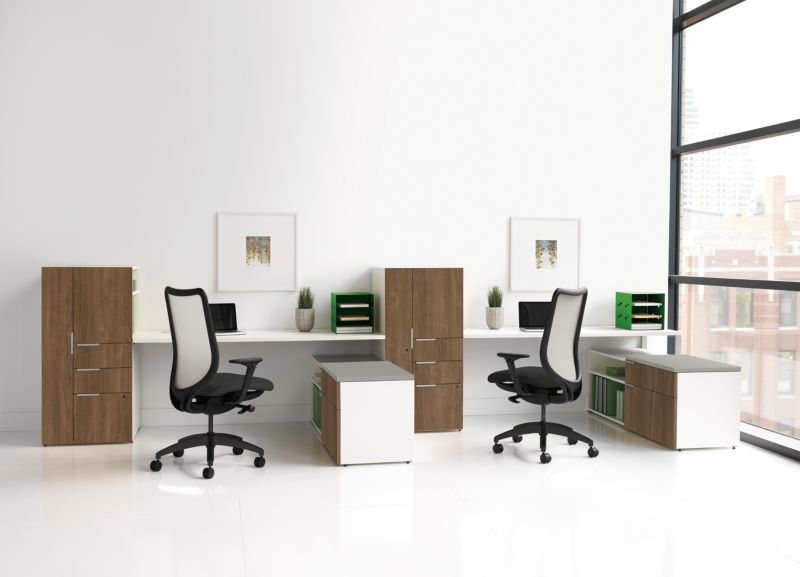 Sources:
https://www.recruiting.com/blog/workspace-design-tips-that-attract-better-talent/
https://www.peoplematters.in/article/life-at-work/heres-what-employees-want-from-office-spaces-study-17656?utm_source=peoplematters&utm_medium=interstitial&utm_campaign=learnings-of-the-day
https://www.forbes.com/sites/alankohll/2019/01/24/how-your-office-space-impacts-employee-wellbeing/#7e60ff5964f3
https://www.inc.com/jacob-morgan/what-employees-care-about-most-at-work.html
https://www.fellowes.com/us/en/resources/healthy-productivity/business-professional-infographic.aspx
https://www.health.com/health/article/0,,20411073,00.html