Looking for one seating solution to use in multiple areas of your workplace? This mesh, mid-back task chair fits perfectly in executive offices, workstations, conference rooms and visitor spaces. Easy-to-use built-in lumbar adjustment offers exceptional lower back support, while the mesh back adds contemporary style and provides extra comfort and ventilation.
See this chair in different fabric
Product Info
Overview
Specifications
Functions
Images
Videos
Warranty
Documents
Endorse Mesh Mid-Back Task Chair
Endorse is The HON Company's most adaptable collection. Endorse can be tailored to almost any setting: executive offices, workstations, conference rooms and visitor spaces. Endorse also enriches the look of the facility, with streamlined shapes and outstanding fit and finish.
Premium quality and workmanship offering outstanding value
Carefully crafted upholstery detailing for excellent fit-and-finish
Back is formed from 4-way stretch material for added comfort and ventilation
Seat core is molded from recycled material
Built-in lumbar adjustment allows users to tailor the back to their individual support needs
Synchro-tilt mechanism promotes circulation and proper back alignment
Multi-position tilt lock secures the chair at one of several preset reclining angles
Tilt tension controls the rate and ease of recline
Seat glide adjustment moves the seat cushion forward or back to adapt to upper leg length
Five-star base is molded from reinforced, high-strength polymer
Adjustable-height and width arms adapt to various body sizes
Seat is 20"W for average to larger users
Warranted for users up to 300 lbs.
View the Endorse Collection
Will it fit in my office? Will it even fit my needs? Before buying, you need to know all the measurements, features and details.
What's the best seat in the house? The one that adjusts to fit your body like a glove. HON chairs are designed to cradle your spine and follow your lead, with all the bells and whistles you need to stay on task and in style.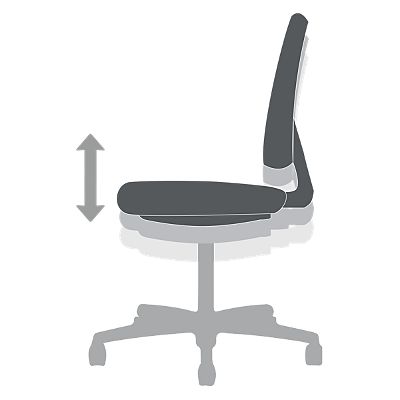 Pneumatic Seat Height Adjustment
Moves the seat up and down to adapt to various body heights.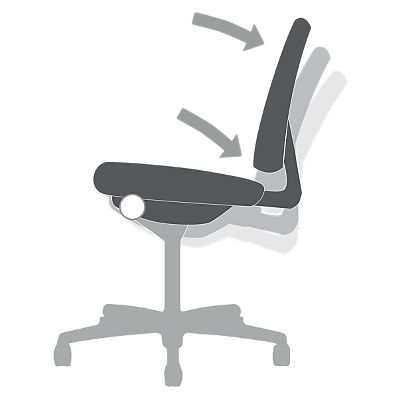 Synchronized Tilt
Back reclines at a 2.5 to 1 ratio to seat angle. Variable Lock.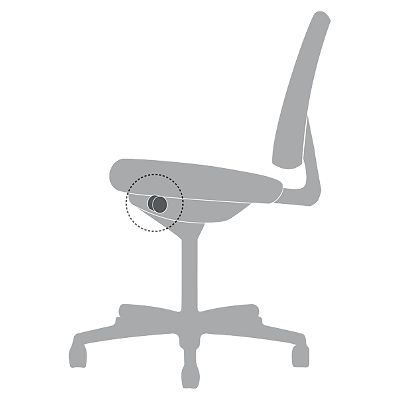 Side Tilt Tension
Controls the rate and ease of recline. Conveniently located on the right side.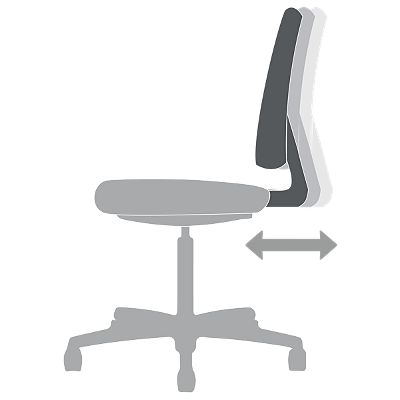 Seat Depth Adjustment
Moves the seat cushion forward or back to adapt to upper leg length.
Seat Glide Mechanism
Moves the seat cushion forward or back to adapt to upper leg length.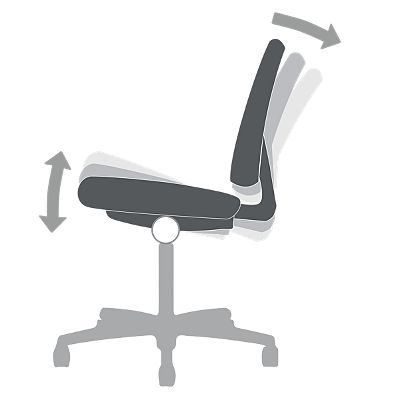 Center Tilt
Rotates the seat from a point at the center of the chair to comfortably recline.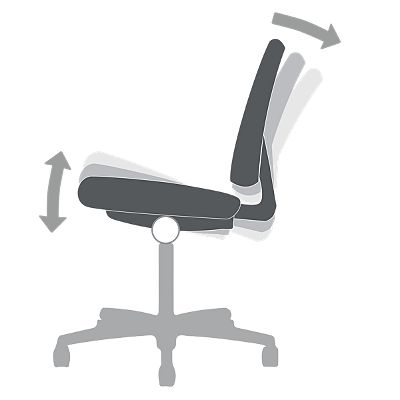 Synchro-Tilt
Mechanism reclines the back at a higher ratio than the seat for proper back alignment.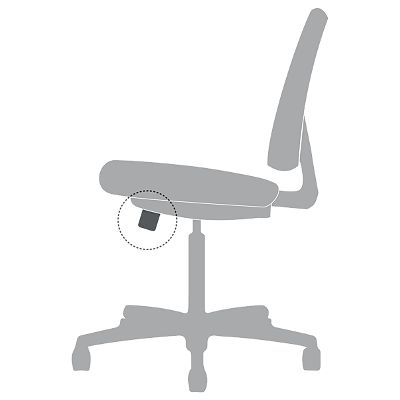 Tilt Tension
Controls the rate and ease of recline. Conveniently located on the right side.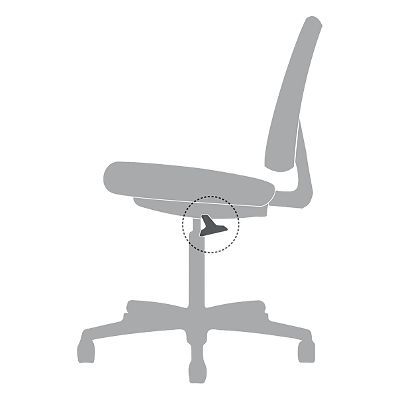 Tilt Lock
Tilt lock allows the user to lock out the tilt function.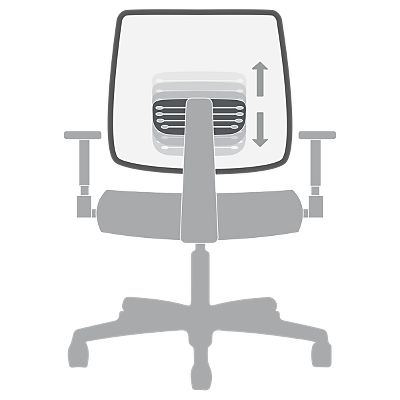 Integral Lumbar Support
Easily adjusts to enhance comfort and support lower back.
We aren't all interior designers with the ability to visualize a product in various environments. The following images will give you ideas on how to make the most of your HON products, as well as bring a variety of aesthetic options to life.
Let's be honest, you can read volumes about a product, but seeing really is believing. Click a video below to see this product in action.
Endorse Collection Animation
Endorse Mesh Back Functionality
Backed by the HON Full Lifetime Warranty
Warranties are not usually exciting reading material. But we think the HON Full Lifetime Warranty is something special in our industry. It's not that we've worked hard on the warranty itself. Instead, we've worked hard to make it easy to warranty our products. Here is how we can provide and stand by what we believe to be the best warranty in the office furniture industry:
We know what we're doing and do it better than anybody else.
At HON, we are committed to being good listeners and producers. Through our "Voice of the Customer" process, we spend time listening to the people who make businesses go, observing how they work, and learning what they need to be successful. The right products don't wear out, break or malfunction. They just work, and that makes them easy to stand behind.
We let practicality inspire us.
HON designers, engineers, and production people are inspired by practicality. Our office furniture solutions must be functional and effective. We test them in real offices. We have always and will always make tough, enduring products that look good too, because that's what makes sense for our customers.
We are empowered. We are ready.
Every HON member is empowered to serve our customers. Every one. We know that loyalty is a product of performance. It's a matter of making and keeping promises. That's how we keep customers for life. That's what makes us stand out in our markets.
Our warranty is our promise. So it has to be on-the-mark.
We're confident in the value, quality, and durability HON products deliver. If they fail, we give their owners the choice to replace any product that can't be repaired with something comparable, or we refund their purchase price—and we do not mean a prorated refund, we mean a full refund no matter how much the product was used.
Waiting for the fine print? Don't. There is none.
We don't feel our warranty should have fine print because we want it to be clear, concise and easy to understand—just like the products we make.
Not sure which chair is right for you?
Take our Chair Matcher Quiz and find the perfect one for you!
Other Products That Complement This Chair
Other Products In This Collection
Similar Chairs You May Like