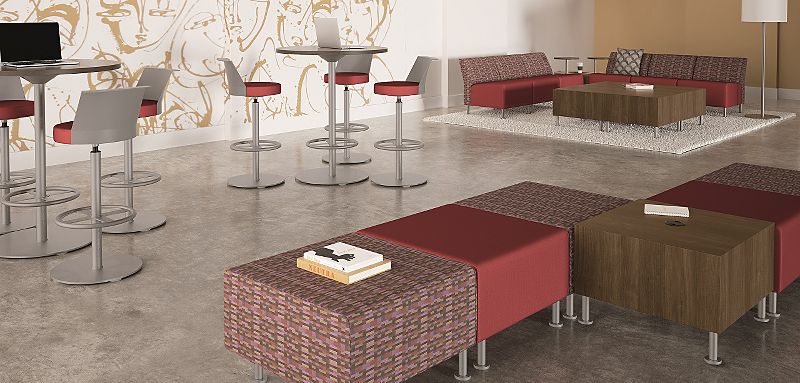 Trend 1
OFFICES ARE ENCOURAGING COLLABORATION BY RECONFIGURING FURNITURE AND LAYOUTS
Open office environments encourage collaboration with adjustable layouts and furniture arrangements that can be reimagined based on function and necessity.
CUSTOMIZE & RECONFIGURE
Open layouts allow for customization. Employees can gather at multi-purpose tables or easily reconfigure furniture to create an efficient meeting space when and where it's needed, rather than relying on conference room scheduling and fixed, traditional conference table layouts.
TABLES
"Since swapping the single large table in our conference room for several smaller, reconfigurable ones, employees are using the space much more often to work together, hold meetings and brainstorm." (HON-Sponsored Research, 2017)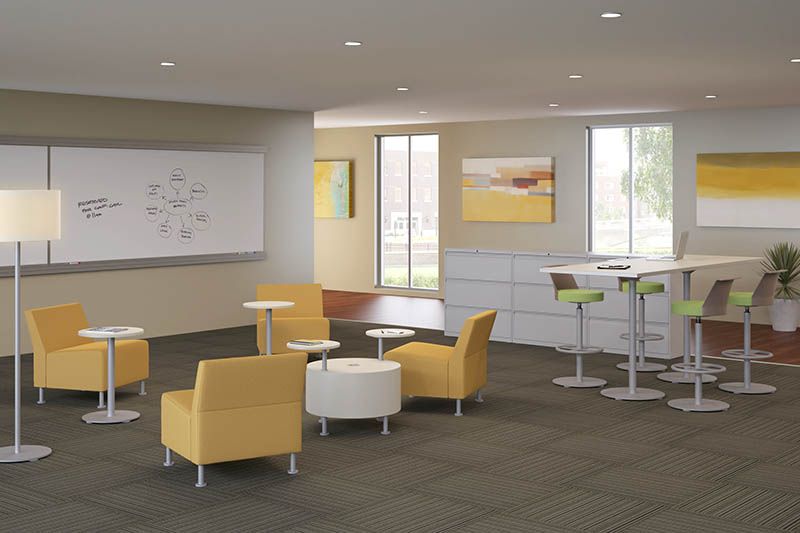 SCREENS
A popular way to provide customization options and a sense of privacy is to use screens so employees can move barriers when and where they need them.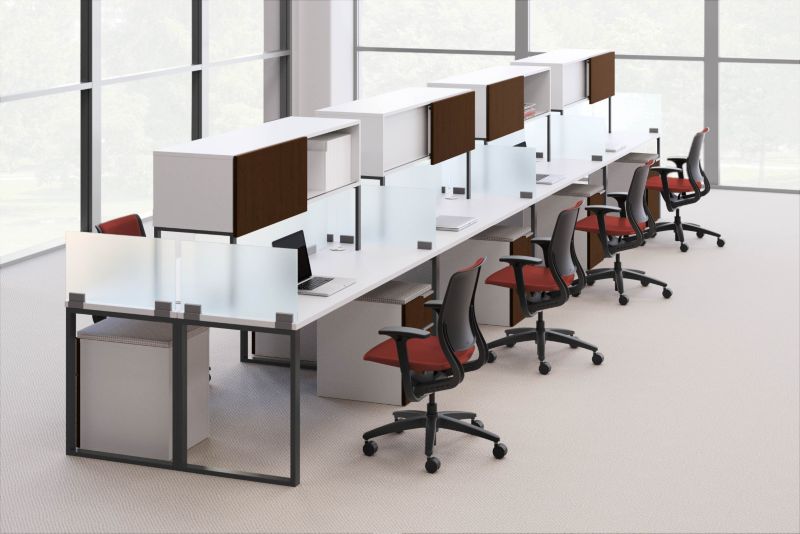 WHITEBOARDS
Many start-up companies are incorporating whiteboards, tables, chalk walls and other writing surfaces into their office designs to encourage collaboration and creativity.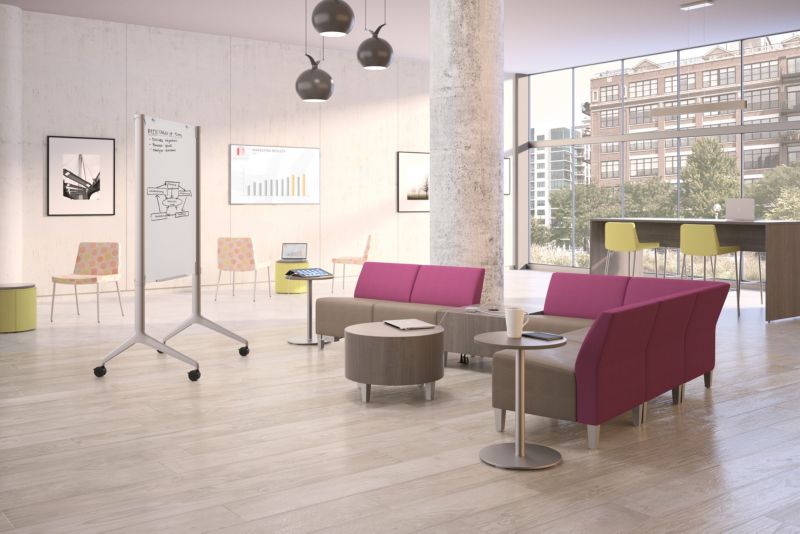 Explore Trends