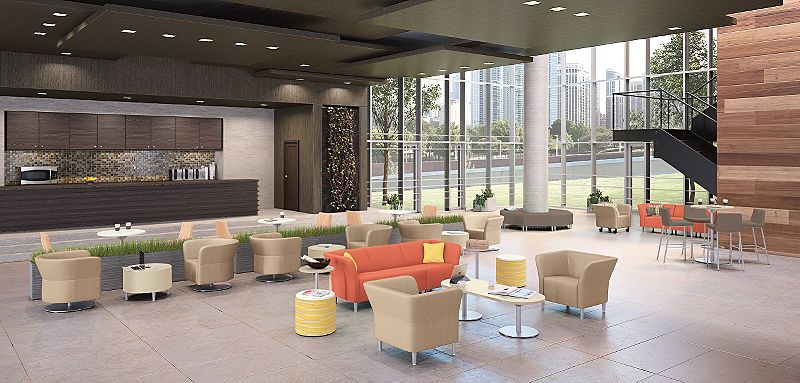 Trend 2
SMALL BUSINESSES ARE INVESTING IN FURNITURE THAT ENCOURAGES CONVERSATION
Research shows that common areas with casual, comfortable lounge seating, integrated work surfaces and moveable tables and chairs are gaining popularity among small businesses, start-up companies and millennials.
MEET THE CASUAL MEETING SPACE
MEET THE CASUAL MEETING SPACE
COMFORTABLE SEATING
Couches and lounge chairs help set the tone for a collaborative office culture and create comfortable, multipurpose spaces where employees can meet, brainstorm, work and relax away from their assigned desks.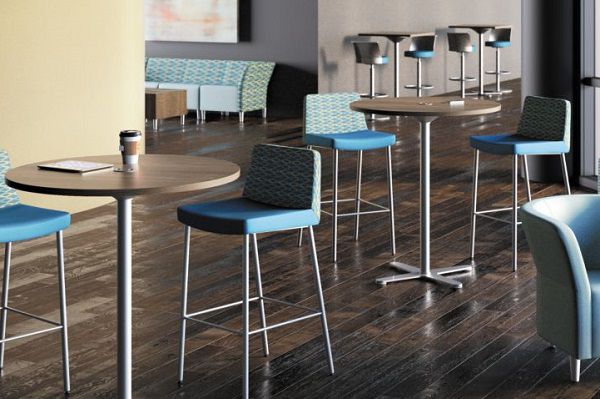 MULTI-PURPOSE TABLES
As an alternative to meeting rooms, small businesses are increasingly demanding touchdown tables that can serve as informal meeting spaces for employees to gather, brainstorm and work in common areas throughout the office.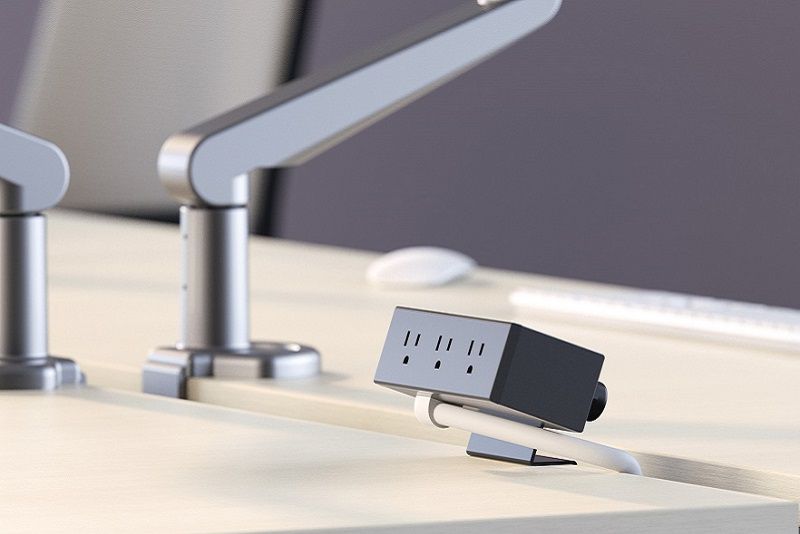 OUTLETS EVERYWHERE
Today, more and more outlets, USB ports, and WiFi connectors are being integrated into office furniture solutions—such as multi-purpose tables, lounge chairs, stadium seating and conference rooms—to create increasingly convenient workspaces throughout the office.
TRENDING NOW: BENCHING
TRENDING NOW: BENCHING
Office benches are long tables that are set up as multiple desk stations, usually separated by storage pedestals and/ or small barriers to denote separate workspaces.
Instead of dark, outdated cubicles, benching helps open up office spaces. It can be used as assigned or unassigned employee seating (also known as hoteling), as well as a surface for impromptu meetings and work sessions.
TALK THAT TALK
Many organizations believe that eliminating walls between employees encourages collaboration in multiple ways.
The absence of walls makes communication more convenient, physically
Benching layouts leave more space for other open collaboration and multipurpose common areas around the office
REDUCE THE COST OF REAL ESTATE
REDUCE THE COST OF REAL ESTATE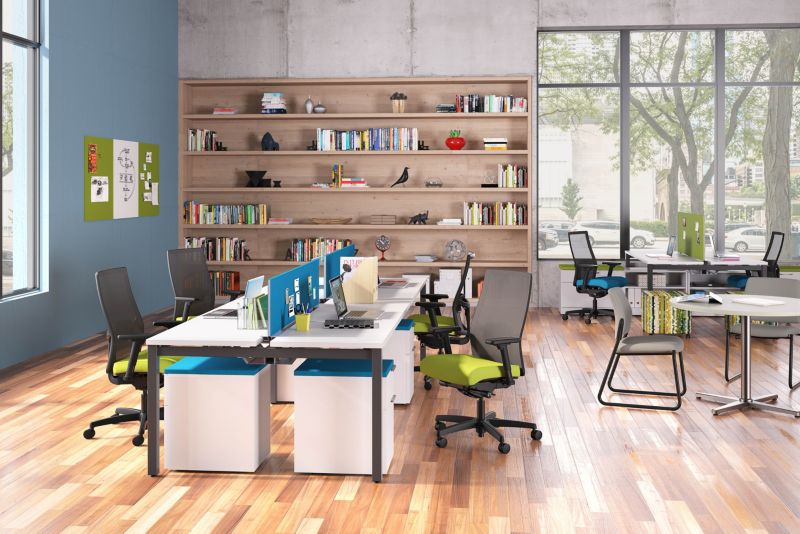 WORKSTATIONS ARE GETTING SMALLER
"I can't even remember the last time I sold an 8'x8' space. Ten years ago, we sold 8'x8's, 8'x6's and 7'x7's all the time. Now a 6'x6' seems big. Everything is smaller these days." HON-Sponsored Research, 2017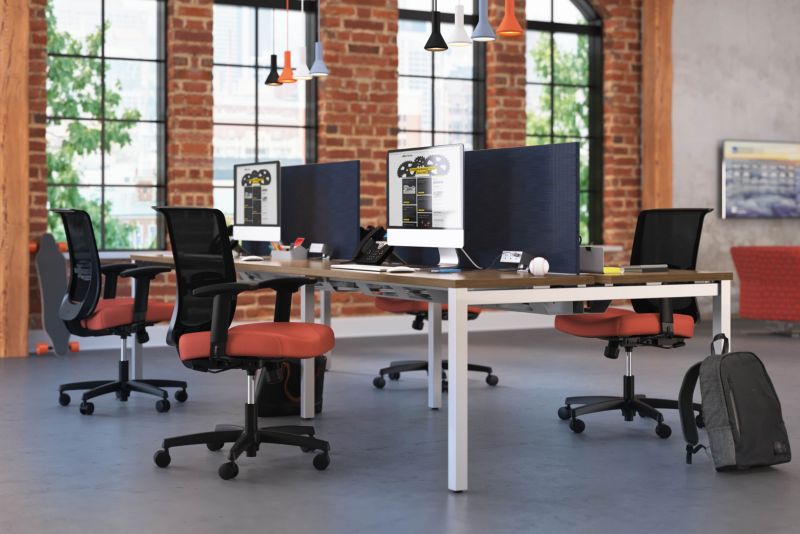 SQUARE FOOTAGE IS SHRINKING
Since 2010, the amount of usable office space per person has decreased from 200-250 square feet to 100-150 square feet in many start-up organizations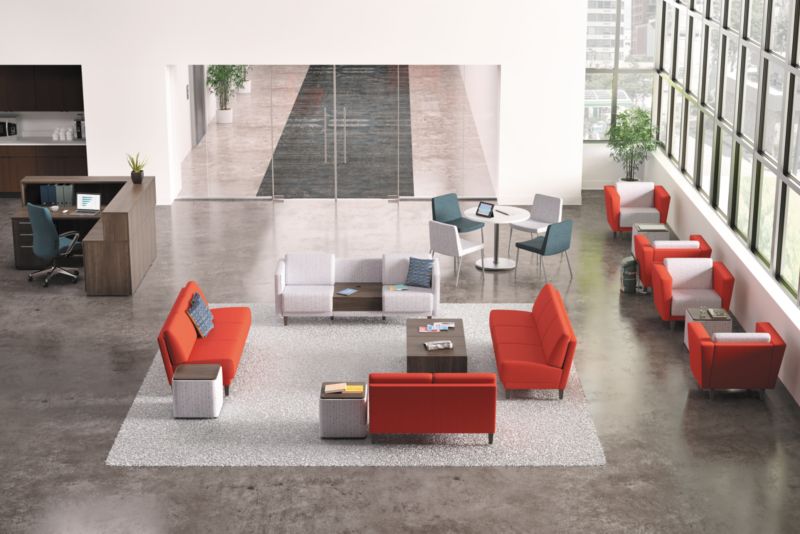 PEOPLE ARE SPENDING LESS TIME AT THEIR DESKS
Individual tasks have decreased to about 20% of the workday. In fact, employees today typically spend just 40% of their day sitting at their desks.
Explore Trends