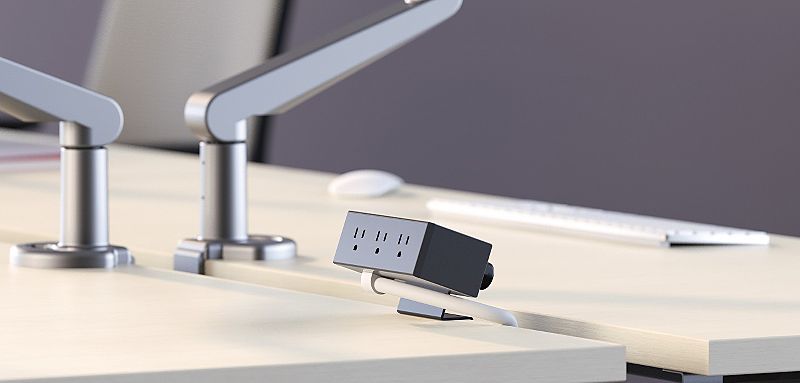 Connecting Space With Technology
Keeping up with the speed of change.
Advancements in Technology Affecting Workplace Change

We live in an age in which technology has become so complex that many long for a simpler approach. It has quickly transformed the way we work, and continues to shift how, when and where we get our jobs done. This rapid pace of technological advancements combined with a new generation of workers has created new behaviors and expectations in the workplace. Unfortunately, most workspaces simply aren't keeping up with the speed of change. It's easy to see why, when you realize how fast we've gone from a "traditional" work approach to an environment that has been revolutionized by technology in nearly every conceivable way.
To fully embrace the freedom granted to us by wireless technology, our work environments and office furniture must be designed to support new ways of working. Many traditional offices create obstacles to mobility and technological freedom, such as a lack of outlets for charging devices or data ports for sharing information. To design adaptive workspaces that make technology available for anyone, anywhere, one must first understand the way people use a space because, even as technology changes, these behaviors remain constant. This means breaking the mold from a furniture standpoint. After all, why continue to integrate technology into furniture built to last a lifetime if that technology is virtually guaranteed to change? That static approach makes entire collections out of date long before the upholstery is worn and the warranty is up. A new forward-thinking solution is required to allow even integrated technology to be updated without updating the furniture.
When planned responsibly, a work environment can offer the best of today's technology while staying adaptive to ever changing work styles. That's why Flock modules can be removed and replaced with updated power, data and connectivity whenever needed. Flock supports the constant ebb and flow of activities, whether that involves working alone or in groups. Equip both conventional work areas and innovative third spaces with technology to create a natural rhythm and balance throughout the workplace. This balanced layout approach includes technology that is both mobile and integrated throughout the physical environment, as well as adaptable settings designed to support individual focused work and collaborative interaction.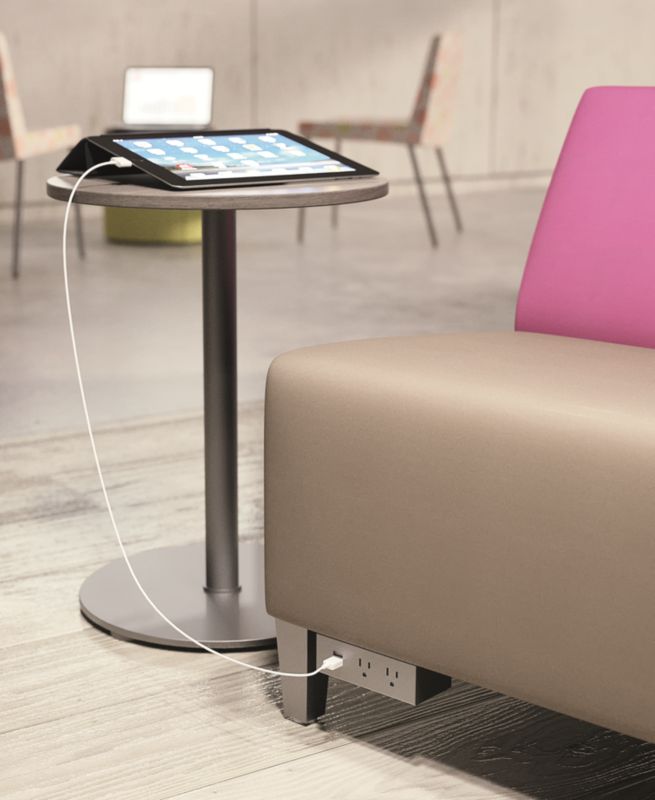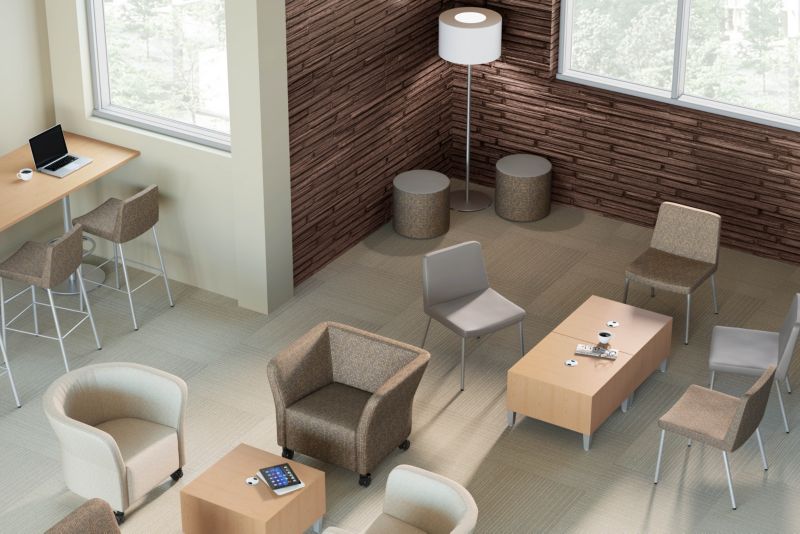 "We initially spent time figuring out how to integrate power and data into Flock. We thought we wanted it built it into the frame, but once it's part of the chair, what happens as technology changes? Instead, we decided to include adaptable power units that can be retrofitted as needs change, keeping Flock relevant as technology advances."

- Brian Kane
Furniture Designer
Three ways technology has transformed the workplace
Three ways technology has transformed the workplace
1. Encourage Freedom of Choice
Now that technology has untethered us from the workstation, give everyonethat change-of-pace setting they desire while helping them stay powered up and productive.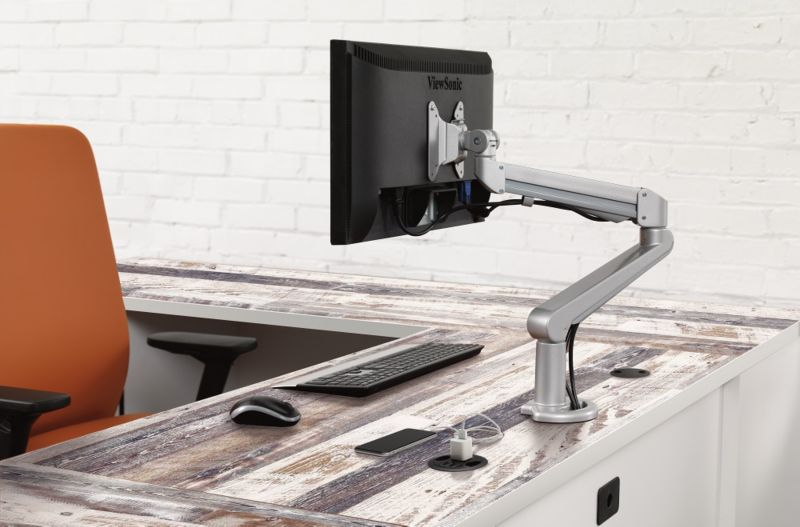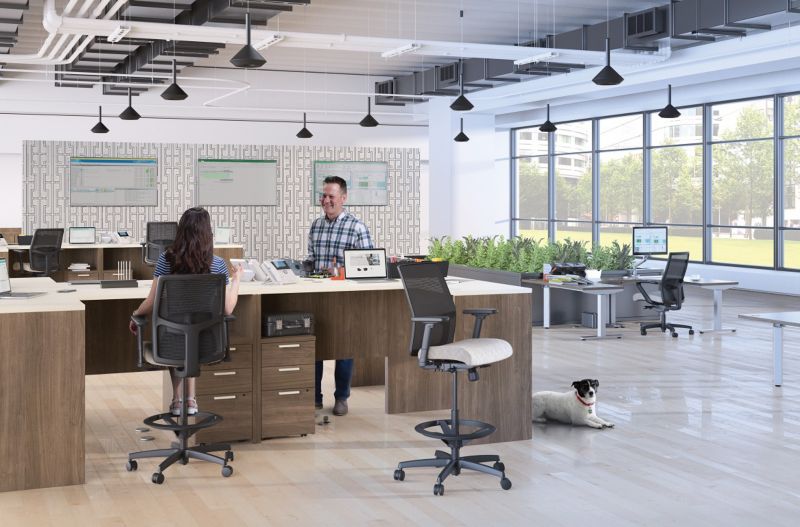 2. Promote A Healthy Alternative
The human body wasn't meant to sit for hours. Combining technology into furniture throughout the workplace promotes movement allowing the body to circulate blood and oxygen while regulating blood pressure, increasing the ability to focus.
3. Support Activity-Based Design
No longer limited to static floor plan designs based on the location of power outlets and hot spots, companies can adopt an activity-based design approach that aligns a wider variety of settings with the growing number of ways work gets done.