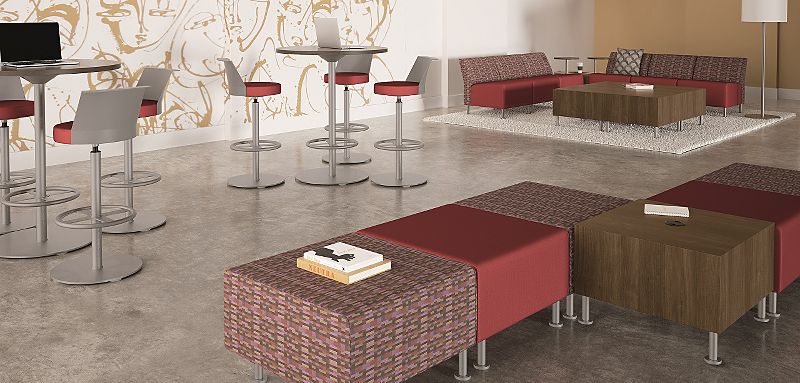 Getting Social with HON
Learn how HON applies workplace knowledge to create spaces that inspire.
The moment you walk in the door of HON's corporate headquarters, you're greeted by the warmth, style and function of Flock. As you move throughout the campus and showroom, you'll notice a variety of inviting layouts designed to support focus, interaction, impromptu meetings and well-deserved breaks. And while every Flock setting is unique to the space it supports, comfort is mandatory because people seek these spaces as a casual alternative to the workstation. As work needs change throughout the day, Flock delivers the versatility people want along with the work/home culture HON desires to attract and retain top talent.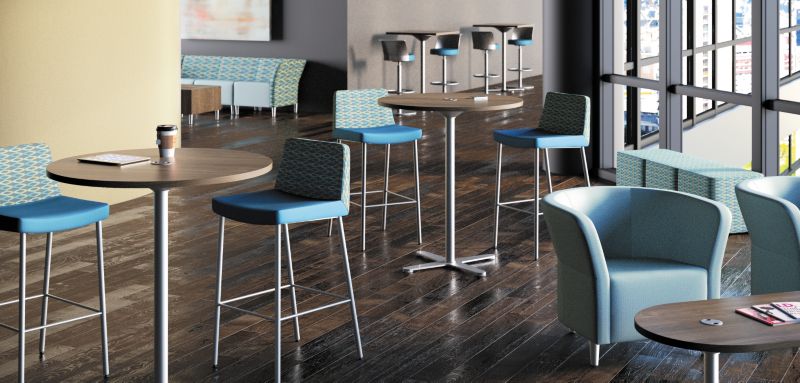 "At HON we know every space has to be functional and every piece of furniture should serve a purpose. We believe both should be beautiful and seamless — supporting today's activity-based work styles."

- Andy Benner
HON IDS Director
Inspire Forward
The HON Integrated Design Solutions (IDS) team and its dealer designer partners work with clients of all sizes and markets to help them realize that "aha" moment where layout design perfectly aligns with a desired workplace culture. "We're challenged every day to design inspiring spaces ranging from traditional breakout spaces to innovative new third space settings," says Andy Benner, IDS Director at HON. "Planning that perfect space for a client is what drives us. And thanks to Flock, we now have the perfect collection to lead that design effort."