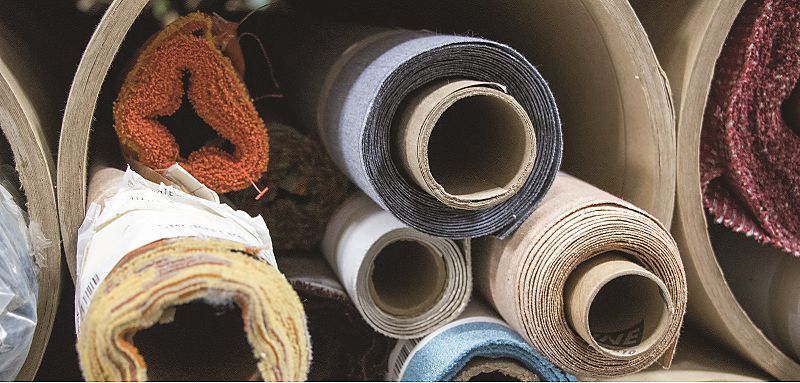 How Materials Inspire a Workplace
Creating emotional connections.
We've all seen how some spaces within a workplace are constantly buzzing with activity, while other areas go unused. Those desirable lounge spaces that make work feel like home. The well-appointed change-of-pace settings that support interaction and focus. So what makes these places so popular? Other than being designed to fit the way people prefer to work, it's about the emotional connection people feel toward these magnetic settings. We all seek a comfy spot to get the group together. To connect and share. Maybe even kick up the feet and take a few minutes away from the workstation. Selecting the right materials is a proven way to transform ordinary areas into inviting and inspirational spaces that nourish emotional, cognitive and physical well-being.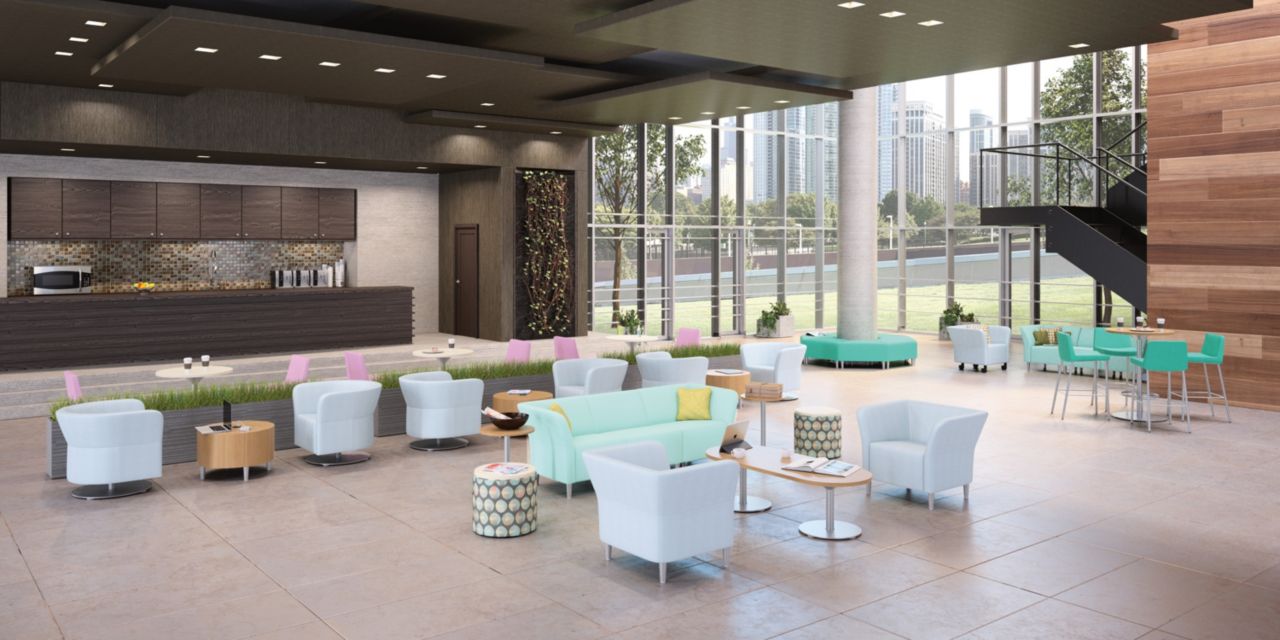 Four ways to make a material difference
Four ways to make a material difference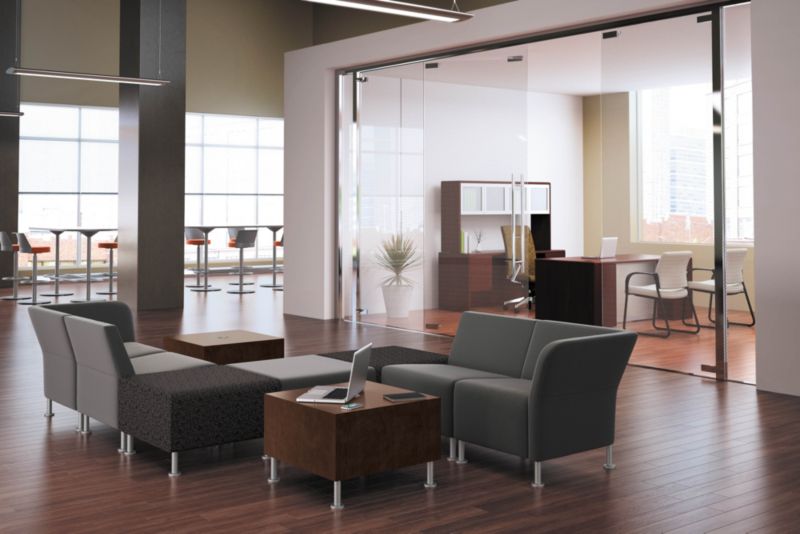 1. Set The Mood
It's a fact that our brains respond to colors in unique ways. Picking the right paint colors, textured finishes and fabric patterns can help sharpen focus, calm nerves and change moods. While vibrant and bold colors inspire creativity, neutral and dark tones enhance focus. The key is to look at materials and colors as an expression of each unique setting, and understand how each selection can achieve the desired effect.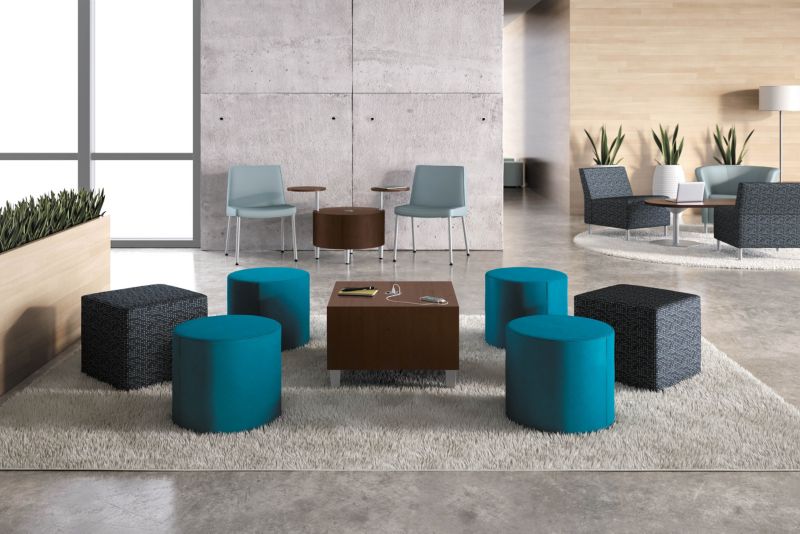 2. Define Your Culture
What does your workplace say about you? Top performing companies today are spending added time thinking about the materials they select and how these set the tone for their culture. Materials can help express individuality and brand identity. Color palettes pulled directly from nature and life experiences resonate with employees and clients to establish your culture. Also, by incorporating residential colors and lounge furniture, you can make people feel at home while in the office, which is good for any workplace culture.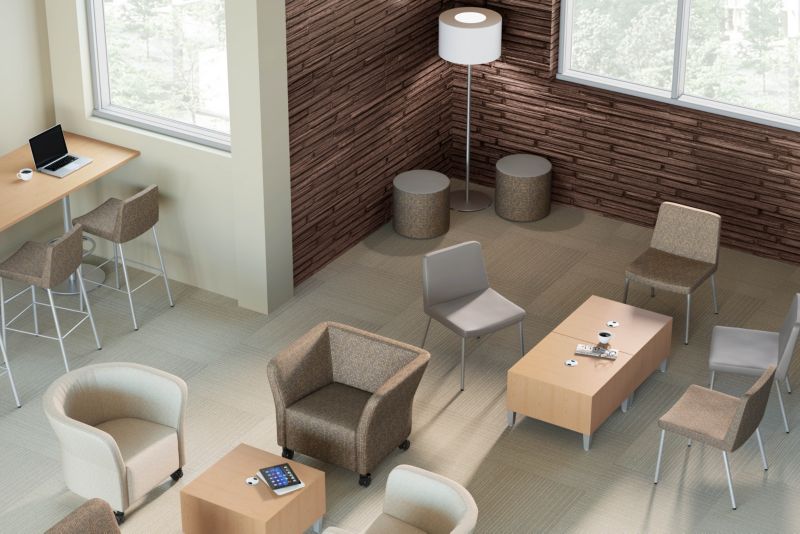 3. Plan With Purpose
Longevity. Durability. Cleanability. Three important things to factor in when making material selections. That's why HON fabrics are categorized into 22 grades, with the higher grades offering longer-lasting materials that are wellsuited for high-traffic areas. In addition, HON laminates provide superior resistance to scratches, stains, and spills, and feature best-in-class materials and construction. Paint, fabric and finishes can breathe new life into any space. Just make sure they align with the intended use.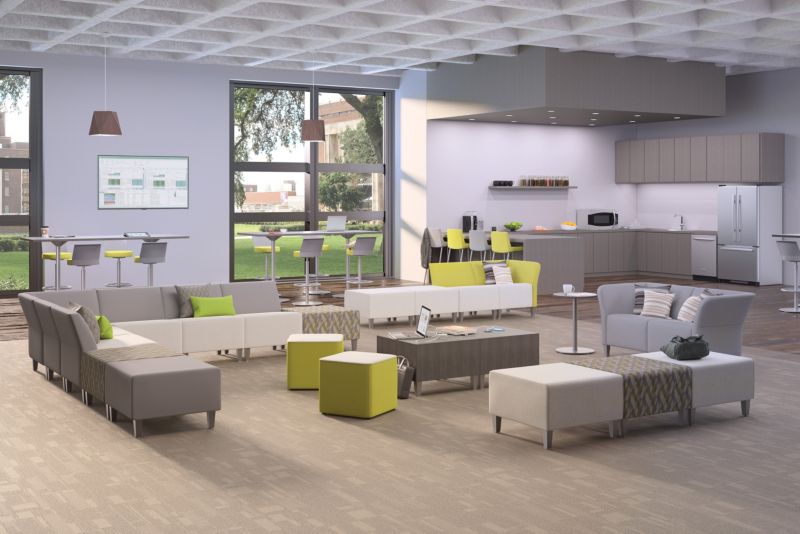 4. Think About Sustainability
Create a space with purpose by combining materials that don't just make the office a better place, but also make the world a better place. Material selection plays an important role in achieving many coveted environmental certifications, as the right fabrics and laminates can be valuable additions toward earning LEED points for your facility. Materials that are better for the earth make everyone feel good.