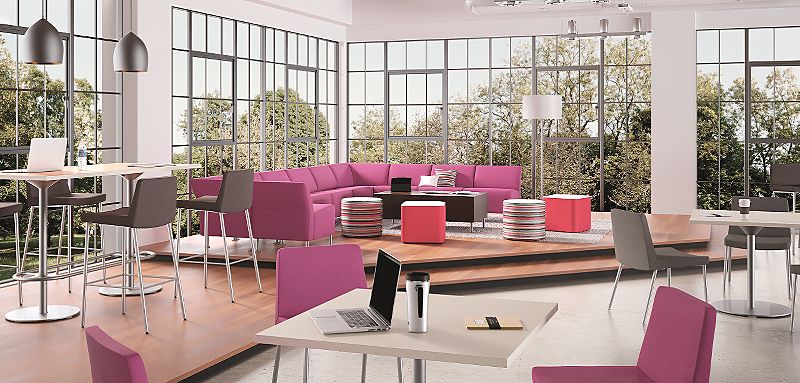 Understanding The Workplace Zones
Designing high performance spaces throughout your environment.
It's a simple fact that when people succeed, so does their business. This makes talent the most vital asset for any company. So why aren't more offices designed to support the preferred work styles of today's workers? By aligning the various zones throughout the workplace with the way work gets done, companies are enhancing productivity while giving workers the comfort, function and emotional satisfaction they crave.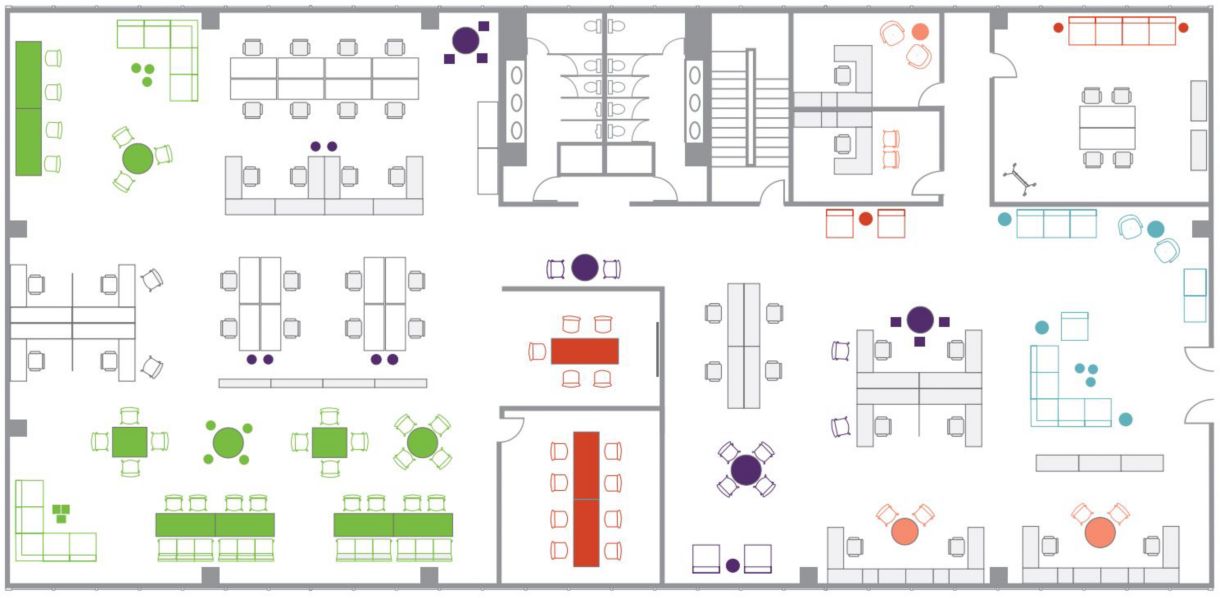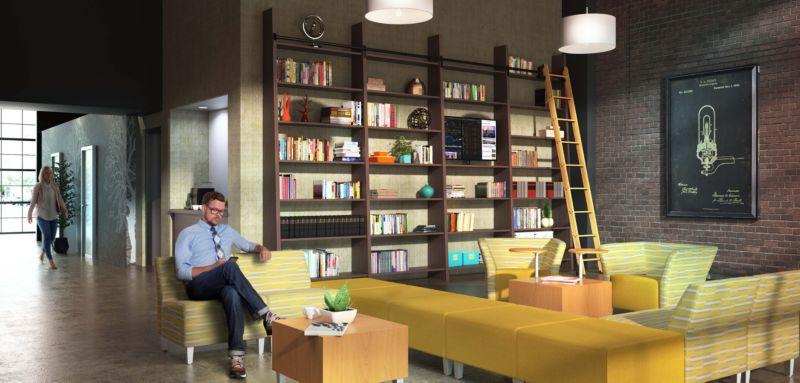 Welcoming
Increasing engagement between colleagues and guests has spurred the growth of social spaces that welcome visitors, while also allowing coworkers to collaborate, hold impromptu meetings and break away from the norm. Well-designed welcoming spaces should be both inviting and productive, offering a comfortable respite from the workstation.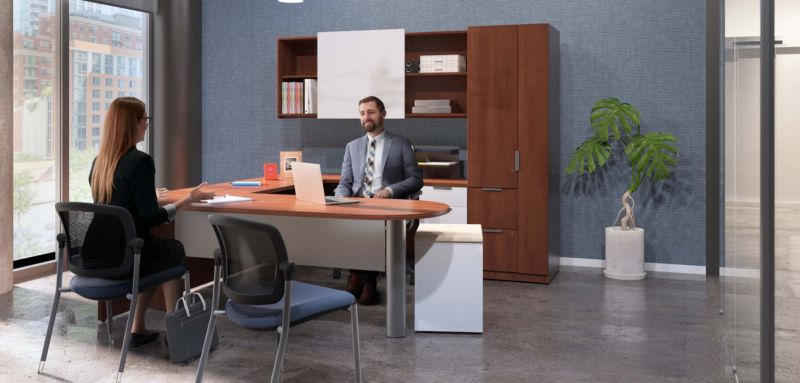 Private
Many private offices fail miserably at supporting the new ways people work. They provide little separation between the private area of the space and the social meeting area, making it hard for workers to connect. By applying a user-centric approach to space planning, private offices can boost productivity and provide a seamless transition from heads down focus to relaxed collaborative work.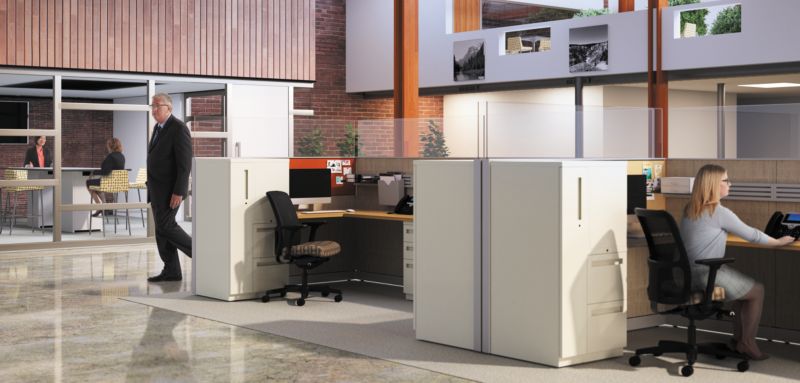 Open
The days of sitting at a desk from 9 to 5 are over. Now people are craving the freedom to change postures, quickly connect or simply refocus. People thrive when given the ability to transition effortlessly from personal tasks to collaborative encounters. Flock breakout settings encourage movement, relieve stress and support relaxed postures by encouraging everyone to work in a comfortable social setting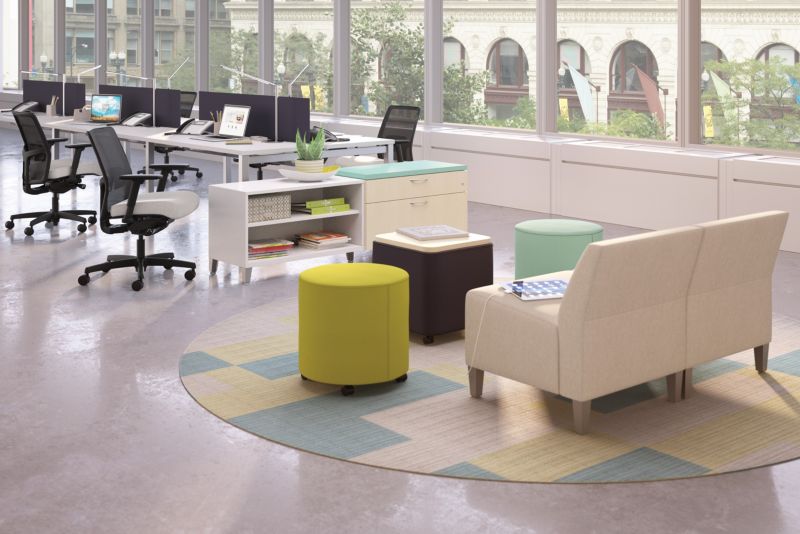 Collaborative
As people continue to explore new work styles and spaces, static areas are evolving into multi-functional environments where workers collaborate and hold impromptu meetings. Settings that were once dedicated exclusively to individuals are giving way to areas designated for group work as companies are rethinking and elevating the value of collaboration. The workplace is becoming more of a hub for employees to engage each other as opposed to a sea of workstations exclusively supporting individual work.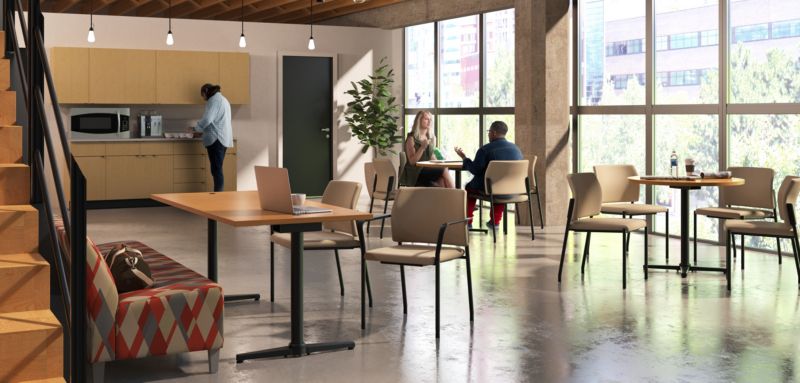 Commons
Take a few minutes to yourself. Pull the group together. Enjoy a beverage away from the workstation. Workers use common areas in a variety of ways throughout the day. This freedom of choice is the result of smart space planning and a variety of lounge furniture, guest seating and tables of all shapes and sizes. Once viewed as purely social, these settings are now approached as legitimate spaces where anyone can relax, refuel and refocus.